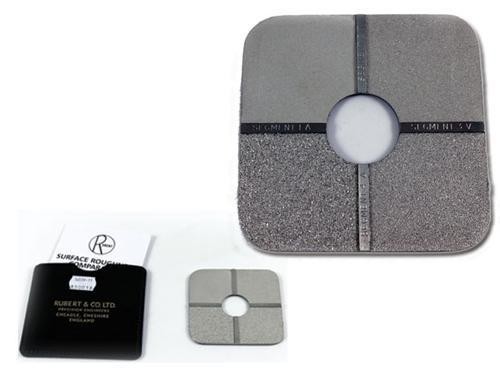 Product Description
Surface Comparator Elcometer
Our expert team assists us in offering a diverse range of Surface Comparator Elcometer that is Elcometer 125 Surface Comparator. It permits the estimation of surface roughness by both sight and touch. These are available in both shot and grit metric units only. In order to use it effective and proper preparation of surface even before coating is important. Make sure that the accurate profile or roughness has been generated. In case if the profile is too low it will reduce the coating to the surface on the other hand if the profile is too high then there will be danger that even leads to uncoated profile peak allowing rust spots to occur.
Available in both Grit and Shot
Metric units only
Surface Profile
The proper and effective
preparation of a surface prior
to coating is essential. Making
sure that the correct
roughness or profile has
been generated is essential.
If the profile is too low, the
adhesion of the coating to the
surface will be reduced. Too
high and there is the danger
that the profile peaks will
remain uncoated allowing
rust spots to occur.